Welcome to PAWS!
We are a registered charity with a no-kill policy dedicated to helping homeless, abused and abandoned animals. We have been doing so since 1972.
Please take the time to tour our website to learn more about us. You can also meet our residents for adoption, read about some of our 'Happy Tails' and find out how you can help animals in need.
---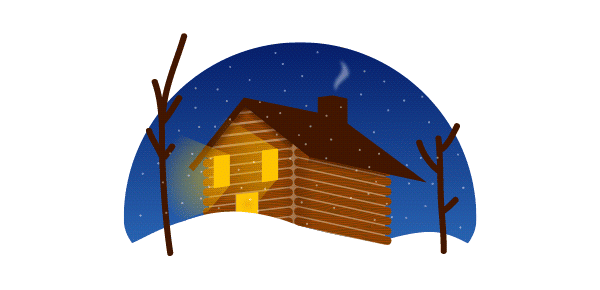 Season's greetings to you and yours!
On behalf of everyone here at PAWS, we would like to THANK all of you for making our life-saving work possible.
We are excited to invite you to join in celebration as we enter our 45th year of providing care to animals in need that is second to NONE.
Please click on the link below to view this issue of PAW Print and feel free to share it widely
---
CAT OF THE MONTH - August 2016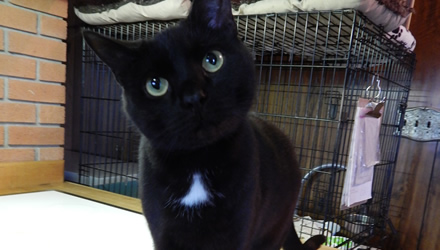 COTTONTAIL
Introducing ... COTTONTAIL
Cottontail is a beautiful cat who is approximately 4-5 years young. She has an awesome personality, is chatty and very affectionate. She was rescued from certain death at a high-kill shelter and she remains in our care - in part - because she has tested positive for feline leukemia (PAWS currently has 2 cats in our shelter with feline leukemia - the other is also a black cat named Shyboy).
To the best of our knowledge, PAWS is the only animal rescue organization in Ontario who knowingly accepts cats with FeLuk ... (we began testing all of our rescued cats in 2000 for feline aids and feline leukemia) and we also wish to share that the tests for this 'disease' are not always accurate so PLEASE do not euthanize your cat if he/she tests positive. Our experience suggests that cats with feline leukemia can live normal lives, this is not an illness that can be transmitted to humans and let's face it - these cats are just as deserving of life as any other.
If you or someone you know would consider adopting this sweet, spayed, healthy female kitty - please drop us a line today (1-416-520-7995 / kim@pawscanada.org). Perhaps she and Shyboy could be adopted as a pair? That would be a dream come true for PAWS Volunteers.
Thank you in advance for your consideration and for networking in an effort to find Cottontail and Shyboy their loving, furever homes.
---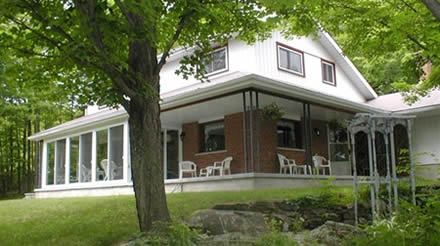 The PAWS Safe Haven
A Tranquil Place Where Our Rescues Reside